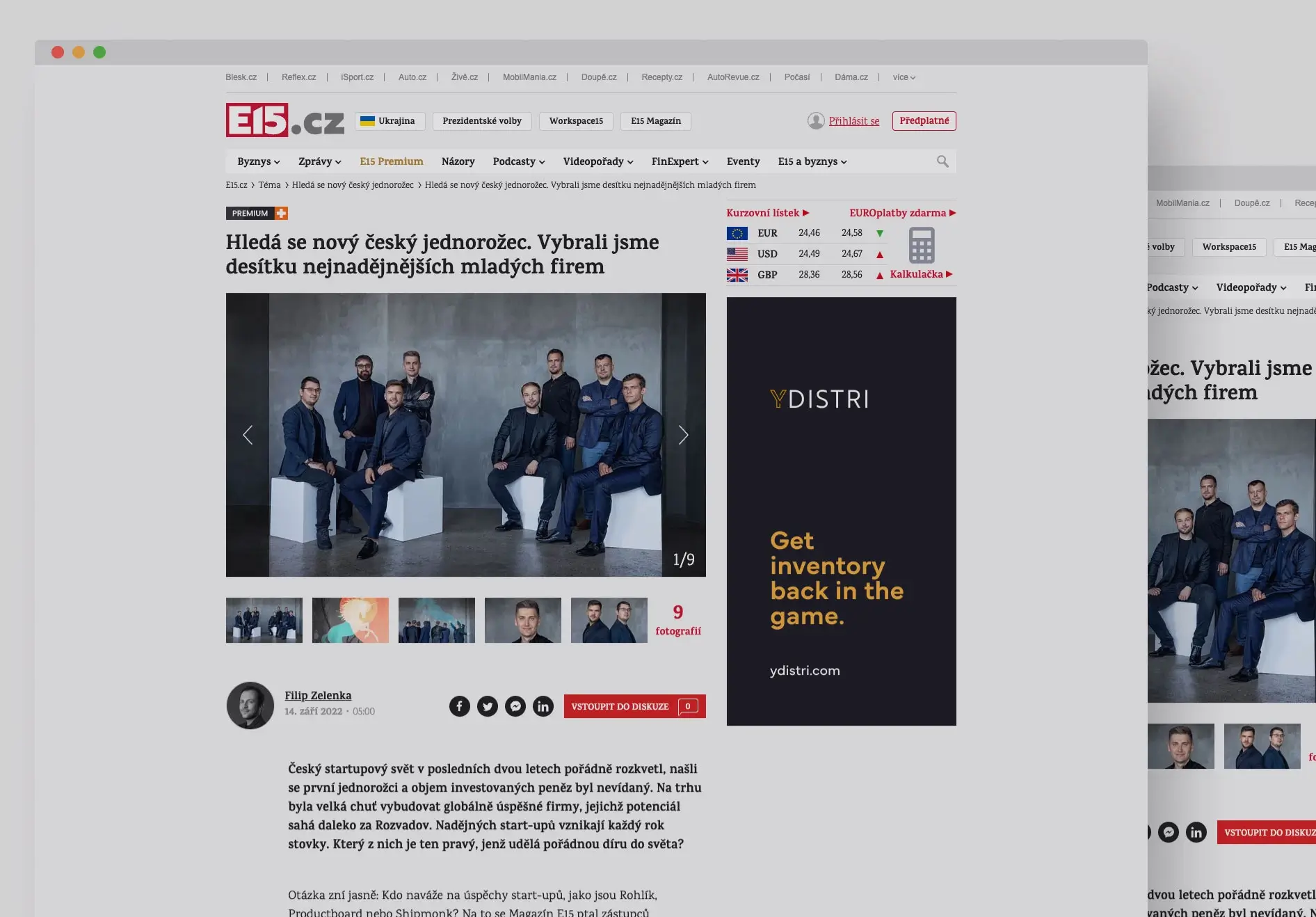 The Czech startup world has blossomed in the last two years, the first unicorns have been found and the amount of money invested has been unprecedented. There was a great appetite on the market to build globally successful companies whose potential goes far beyond Rozvadov. Hundreds of promising start-ups are created every year.
Which one is the right one that will make a big dent in the world? The question is clear: Who will build on the success of start-ups such as Rohlík, Productboard or Shipmonk? This is what E15 Magazine asked representatives of investors, startups and other people from the Czech startup world. Apart from the age of the company, which we set at a maximum of five years from its foundation, we did not limit the businessmen in their answers. Those who make their living as investors could also list projects from their portfolio, because what could be a greater sign of trust than investing your own money? Depending on how often each company appeared in their answers, a list of ten Czech start-ups worth following in the coming years was created.
Startup Ydistri is trying to solve the problem of dead stock. That is, goods that a retailer has bought in large quantities and are now just taking up unnecessary space in his warehouse, while on the other side of town there is a retailer who would like to buy the goods but doesn't know where to find them. Ydistri thus mediates supply and demand between the different businesses. "Today, we see that dead stock is a problem that companies all over the world are solving. This is proven by the fact that Ydistri has already many foreign clients," Matěj Zabadal of V-Sharp Ventures, one of the start-up's investor representatives, believes.