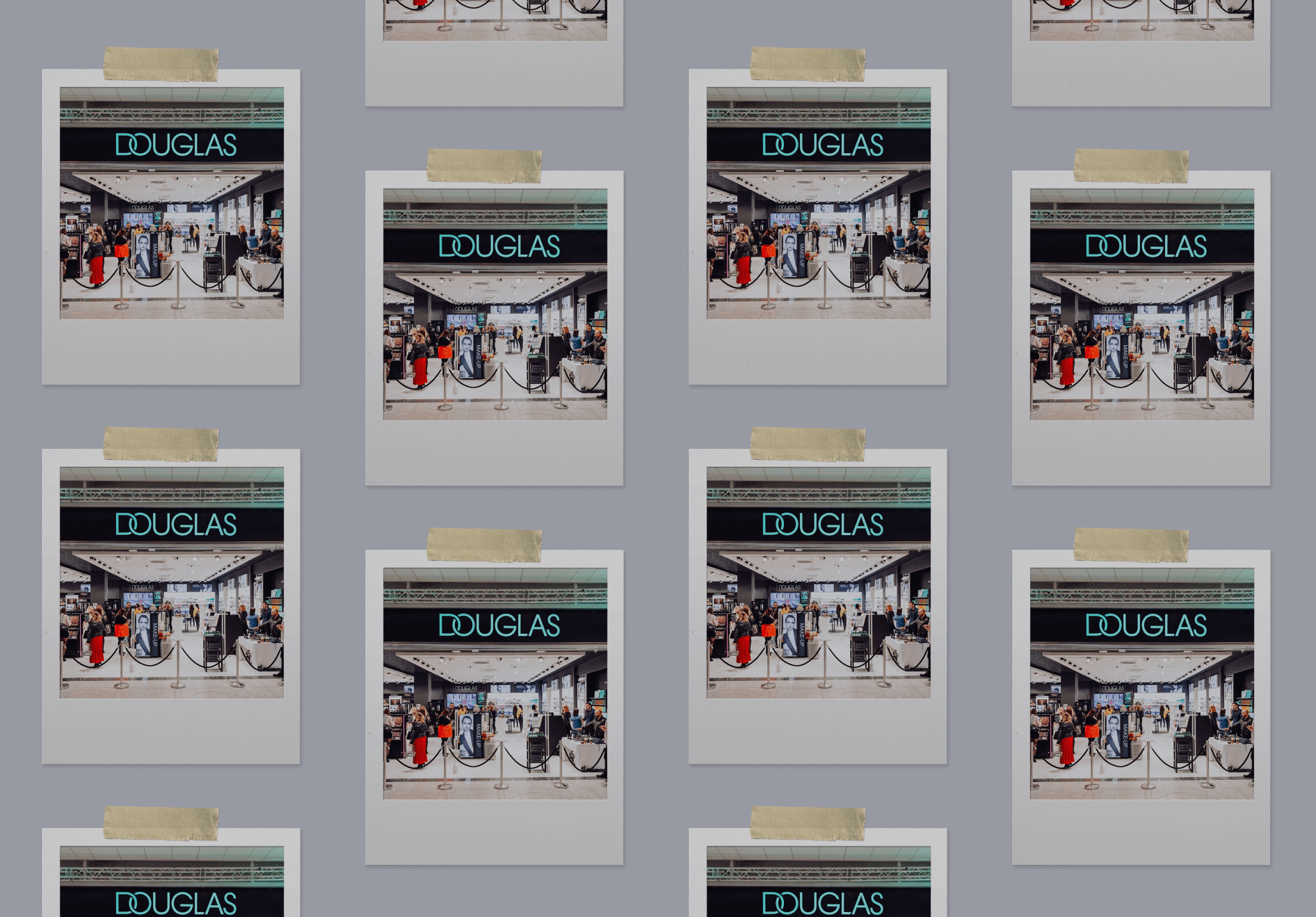 Prague, August 4, 2022: Ydistri, a start-up using its own predictive technologies to help businesses optimise stock and eliminate so-called deadstock, is including another strong brand in its client portfolio, announcing cooperation with the Douglas chain of perfumeries. Thanks to the Ydistri tool, more than 90% of products with no transaction recorded over the past 6 months managed to be redistributed across the Polish outlet chain and sold within the first two months. In Douglas, redistribution combats both wastage and shortages of goods, helping not only increase sales but also improve customer satisfaction and overall brand perception.
Ydistri's tool is based on the team members' abundant experience with supply chain management, including automated stock control systems. The Intelligent Rebalancing Platform (IRP), a smart redistribution tool, is built around the fact that deadstock cannot be prevented, but by analysing existing stock and calculating its sales potential across the chain, it can be significantly reduced.
Cosmetics as a deadstock champion
Redistributable goods are very diverse, which is why Ydistri's clients include businesses from many different sectors. Apart from the publishing, pharmacy, or pet food sector, thanks to the new cooperation with Douglas the start-up's portfolio now contains the perfume and cosmetics segment.
"Considering our specialisation, Douglas' segment is very interesting to us because it's categories of goods with very diverse individual products that are very prone to deadstock. So if you're selling perfumes or hair dyes, nail polish or other shade-based cosmetics, you're working with large amounts of goods where sales aren't homogenous across outlets. Naturally, this increases the risk of deadstock, making our contribution to the segment very noticeable. In Douglas, we've succeeded in eliminating deadstock so much that up to 90% of redistributed products have sold," said Roland Džogan, the CEO of Ydistri.
Smart redistribution solves wastage and shortages
Ydistri's technologies can continuously and effectively balance out stock levels across Douglas' outlet chain, as a result greatly reducing the amount of goods prone to becoming deadstock and eliminating shortages that occur as a result of supply chain failures. This allows Douglas to retain a broad assortment of products without placing additional orders with suppliers, and thus to better compete with online retailers even in periods characterised by noticeable sales fluctuations, e.g. during Christmas, on Valentine's Day, and during other special occasions. After all, it's the immediate availability of products for trying out or comparing that's one of the chief competitive advantages brick-and-mortar shops enjoy over e-commerce, markedly improving brand perception and reputation.
"After the difficult pandemic period and supply chain issues, we were looking for solutions to meet customers halfway as they began returning to brick-and-mortar stores. We were interested in finding a way to avoid empty shelves and to offer requested goods to our customers even during the supply crisis. After the easy implementation of Ydistri, we managed to eliminate more than 95% of our deadstock and reduce the amount of sold-out stock in our outlet chain," said Michal Gajkowskij, Douglas' board member, about the implementation of Ydistri.
But redistribution doesn't concern just shade-based goods and perfumes. This solution to deadstock can be applied to any assortment of goods that can be moved from one outlet to another safely and with no risk of damage. Using a specialised optimisation algorithm, the Ydistri system always suggests the best packages for redistribution between outlets, be it in terms of economy and the environment.
Founded in late 2019, Ydistri caught the eye of leading global managers and prominent Czech investors very early on, securing 2.5 million euros in investments from Michal Menšík and Zdeněk Šoustal' V-Sharp Venture Studio, the Czech investment fund Nation 1, the Swiss investment company Falco capital, and the Hungarian entrepreneur and investor Marton Szoke. It's the start-up's ambition to raise awareness of lossless ways to solve deadstock and unsellable inventories, planning to one day become a part of the set of technologies commonly used by any large retail chain across continents.