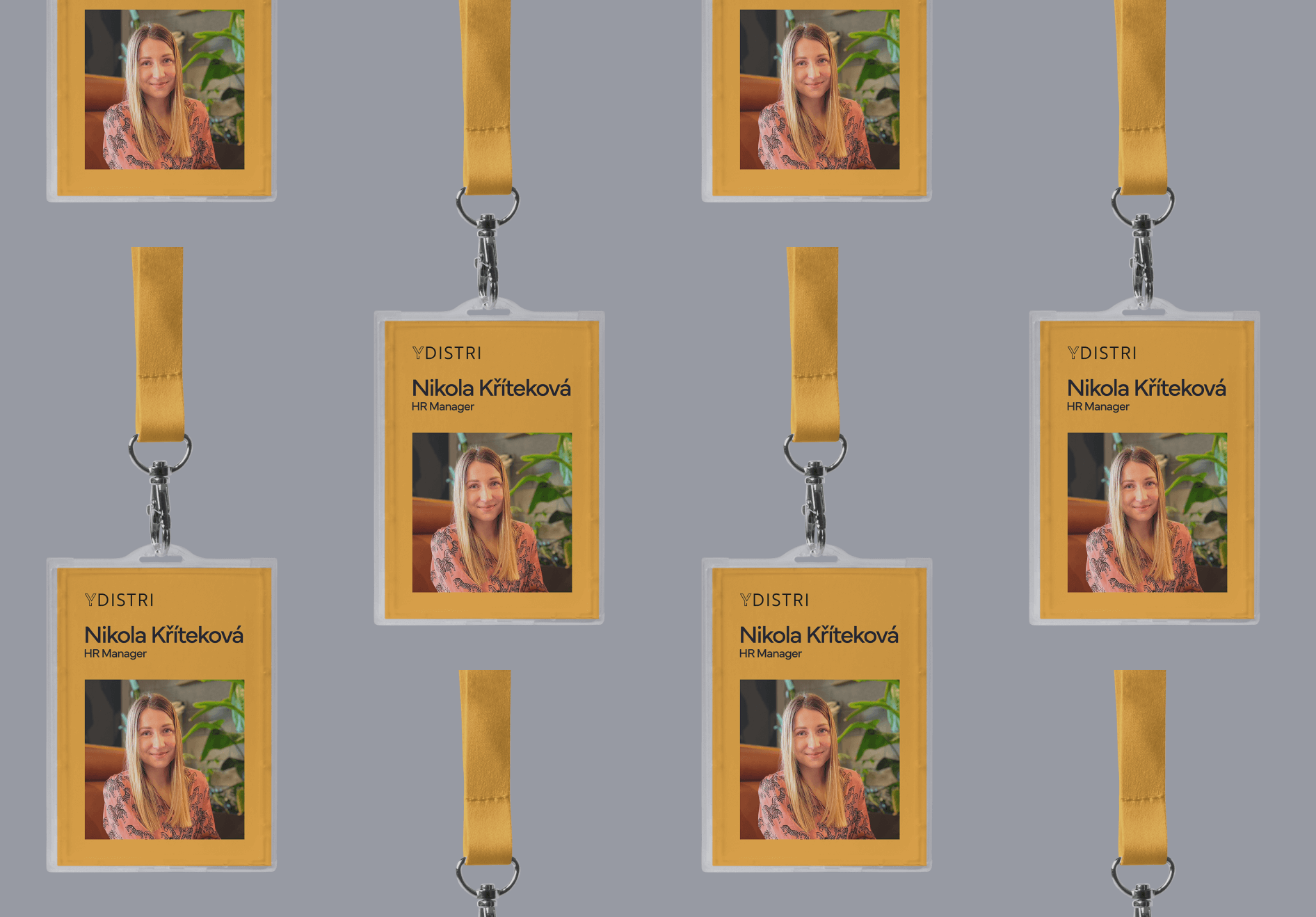 Prague, July 13, 2022: Ydistri welcomes Nikola Kříteková (33), a new HR manager with an experience in performing HR management for the Chamber of Deputies of the Czech Republic and for MALL Group. In Ydistri she'll be responsible mostly for building a strong employee brand and recruiting new employees. This should primarily help the start-up, which specialises in optimising inventories and deadstock redistribution, expand to the U.S. market.
For two years Kříteková completely handled MALL Group's personnel operations, including all recruitment, onboarding, and offboarding processes, and was responsible for corporate education in relevant segments. She also gained experience with HR in the Chamber of Deputies of the Czech Republic, where she helped put together ministry cabinets over the past year and participated in competitive tendering for administrative and supervisory boards.
In connection with Ydistri's growth, Nikola Kříteková will be responsible primarily for restructuring all of the start-up's HR processes. Recruiting new employees, expanding and structuring individual teams, and the related implementation of adaptation processes will be a priority in the first stage. In the next stage, Ydistri plans to expand, mainly to the U.S. market. In the subsequent years Kříteková's priority will be to determine employer branding, create new foreign teams, and set up new outlets.
"I've long toyed with the idea of working for a start-up. I see immense potential in the deadstock issue, which is why Ydistri's vision immediately caught my attention. Adapting all HR processes to the company's quick growth is something I see as a great challenge. My goal is to help Ydistri build a strong employer brand to make our mark as an employer, facilitate expansion and the assembly of new foreign teams while promoting the internal integrity of those which already exist," explained Nikola Kříteková, Ydistri's HR manager.
The start-up, which over the past few years caught the eye of leading Czech and foreign investors, most importantly Michal Menšík's V-Sharp Venture Studio, Nation 1, and the Swiss Falco Capital, finds expansion to be its number one priority. Currently the company does business in Czechia, Poland, Hungary, Germany, and South America. It sees immense potential in the U.S. market, having ambitions not only for Europe but primarily for the United States.