YDISTRI ft. Douglas Case Study
Redistribution improved turnover of relocated goods more than 4 times.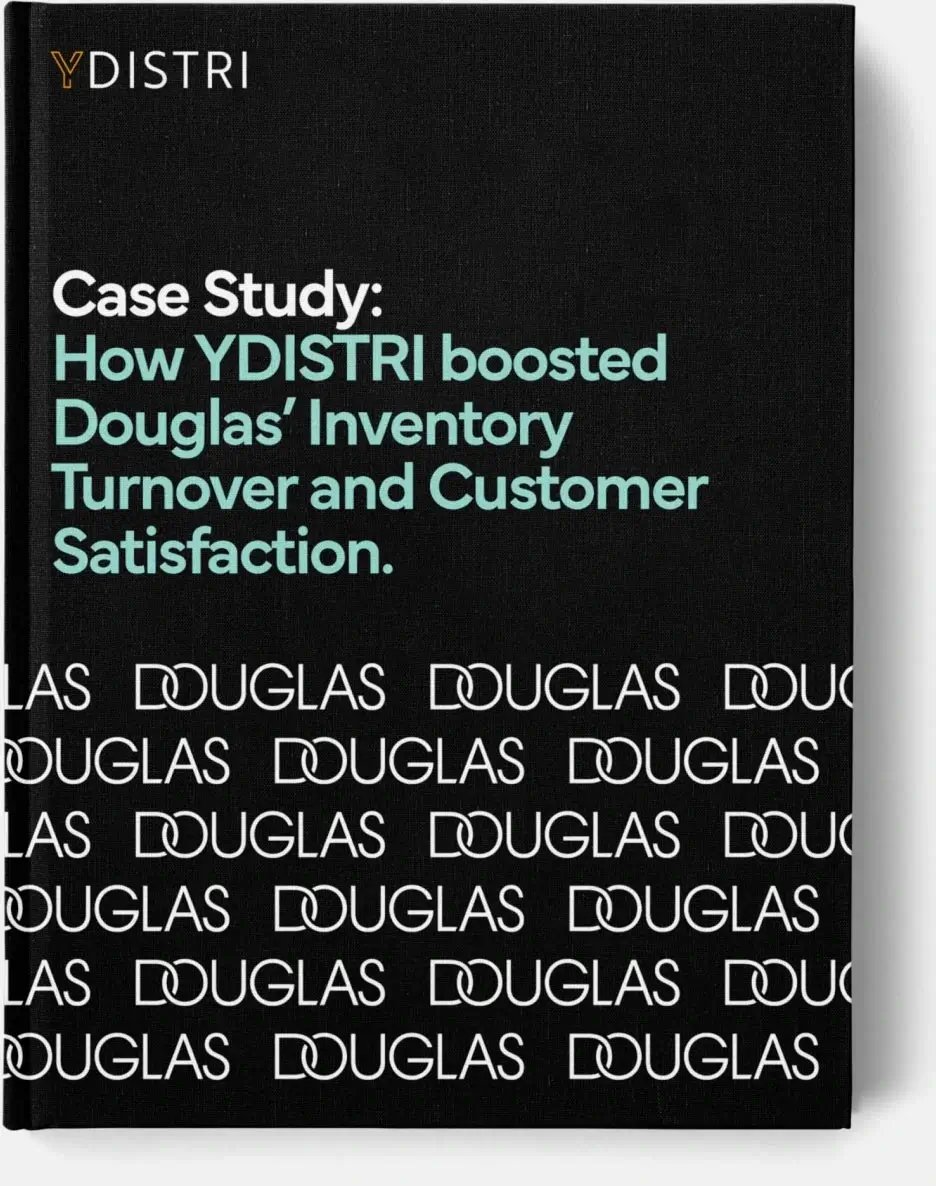 Discover how YDISTRI boosted Douglas' inventory turnover and customer satisfaction:
90% of transferred products, that had no sales transactions in the last 6+ months, were sold within three months.
75% of dead stock eliminated while decreasing out-of-stock situations, reducing sell-out discounts and increasing profit margins.
12% decrease of working capital requirements while maintaining the same availability of products.
What else is in the Case Study?
What problems can overstock cause
How to adapt to shifts in demand while keeping the customer happy
Why you should utilize de-listed stock
Why maintaining minimum inventory levels matters
How to address out-of-stock situations
How to balance inventory levels and boost sales at the same time