Y′platform is a cutting-edge SaaS solution tailored for optimizing sales and managing underperforming stock within retail chains.
Our intelligent algorithms automatically compute appropriate redistributions to new locations where the probability of selling is high.
Doing so, problematic inventory - underperforming retail stock turns into immediate cash without the need for discounting or even write-offs.
App Values
We tailor our solution to your specific business needs and can provide rapid implementation in couple of months. YDISTRI is a Microsoft Azure-based SaaS platform that can be seamlessly incorporated into any ERP system, avoiding tedious integrations.
A few clicks to result
Quick & visual guidance from the initial settings to the desired results.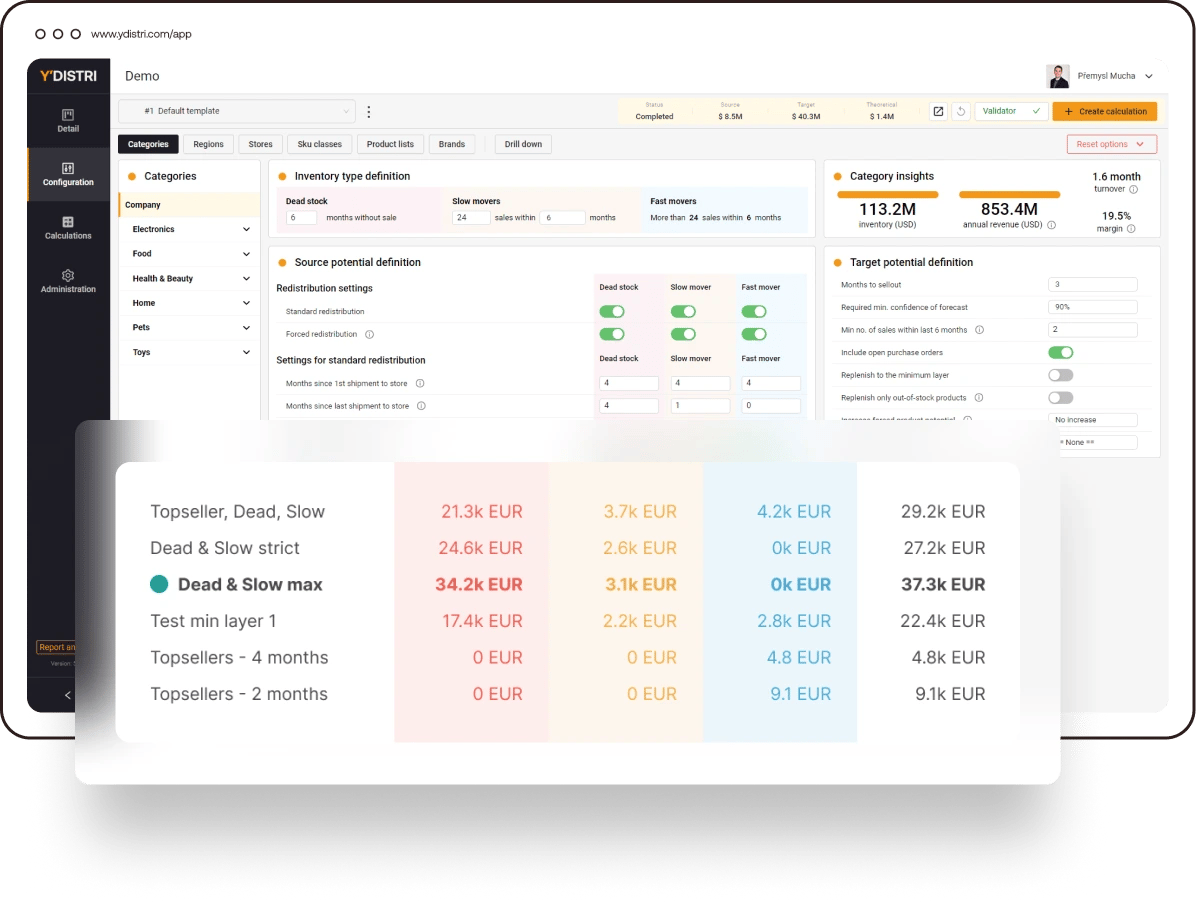 Safe testing simulations
Customers can model and configure various scenarios before settings redistribution parameters.
Simple visual workspaces
User-friendly interface provides a clear view of complex inventory structures and opportunities.
Our Partnership
We have established partnership with industry leaders including Microsoft, Accenture and Zebra. These partnerships not only strenghten our brand but also facilitate our entry into key markets.